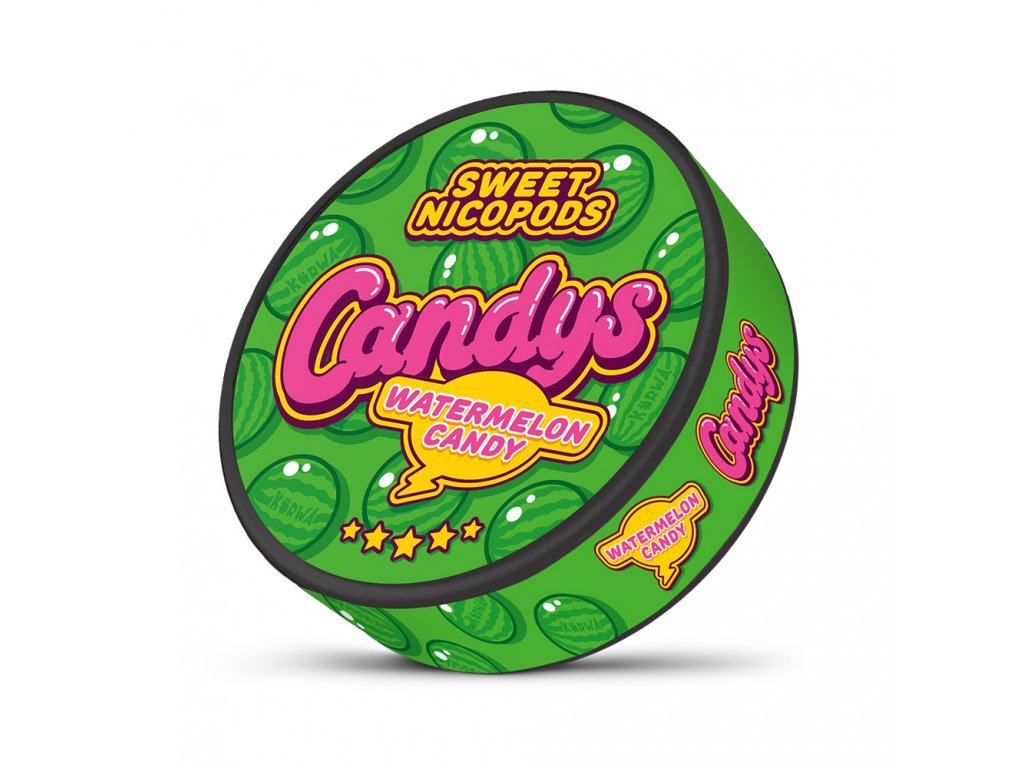 Introduction to Candys Snus in Ireland
From the esteemed makers of Kurwa Snus, Candys is a whole new brand recently introduced to the Irish market. This brand of nicotine pouches became available to Irish consumers in July of 2023. From its offset, customers have gravitated towards these new nicopods: Candys snus in Ireland.
Candy nicotine pouches are similar to Iceberg nicopods, which have been circulating in the Irish market for some time. There is also another brand known as Candy Shop, which originates in Russia. Candy Shop nicopods were moderately popular in Europe at the time of their inception. Candys nicopods are very similar to Candy Shop, other than just in name; both are strong, fruit flavored sweet nicopods.
Candy Shop has recently become harder to find with the start of the Ukraine conflict and EU sanctions applied to Russia. In addition, due to the lack of EU manufacturing norms, users have found that Russian-made nicopods were not even in terms of quality. Candys, which are manufactured on EU soil, are subject to rigorous tests and qualify with all EU regulations. Therefore, they are a safer and better alternative, and better tasting as well.
What Makes Them Special?
Candys nicopods are characterized by sweet, fruity flavors and extreme strenghts. Owing to their high nicotine content, Candys are not recommended for beginner users. However, despite the strong kick and nicotine buzz, Candys are notably smooth nicotine pouches. They can be enjoyed in the summer, when one craves the sweeter flavors.
What Flavors are Available?
Candys nicotine pouches are available in many innovative flavors. Below are some of the flavors now available to consumers in Ireland:
How Can I Buy Candys Snus in Ireland?
At the moment, in order to buy tobacco-free Kurwa snus in Ireland, the options are limited. However, there are still ways in which the user can find Kurwa nicotine pouches.
You can look for Kurwa nicotine pouches at vape shops or retail outlets. You may, however, find that it is sold at very expensive rates. Alternatively, you might find the selection to be very small.
You can search for Kurwa snus in Ireland or Kurwa nicotine pouches in Ireland on social media networks. You might find social media websites linking to online shops that sell Kurwa.
You could also try to go for an online retailer straight away.