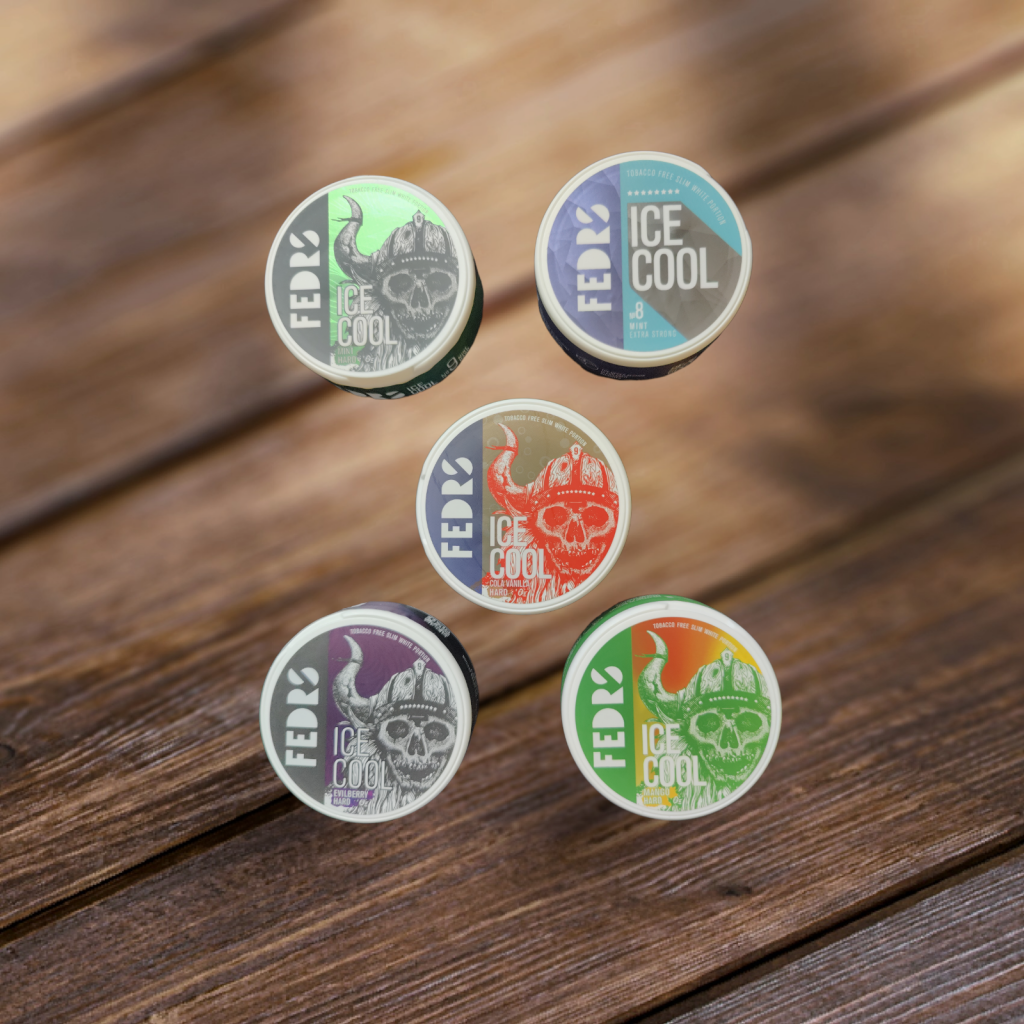 Introduction to FEDRS & Stripe Nicopods Bundles
One of the advantages of using nicotine pouches over other nicotine products is the vast selection of available products. You may have been looking for an interesting selection of nicotine pouches in different flavors. If that is the case, then you are in luck, since Ireland's leading nicotine pouch retailer, Nicopods.ie, has just introduced Fedrs & Stripe Nicopods Bundles.
As our dedicated customers have duly noted, we have introduced Bundles to our selection a while ago. We are committed to constantly expanding the Bundles available to our customers. It is for this reason that we have decided to introduce these brand-new bundles.
What makes them special?
The primary distinction between FEDRS & Stripe nicopods and others is the cool, trendy artwork featured on these nicotine pouches. You can find legendary characters from the Grinch to Amy Winehouse on the covers of Stripe nicotine pouch cans. In addition, the strong FEDRS pouches are marked by a distinctive, angry Viking. The flavors these pouches come in are unique and innovative. You can find flavors such as Sugar Pine, Cherryfied and Hard Mint, to mention just a few examples.
The interesting flavors and artwork are an example of the strides that manufacturers are making in the nicopods market. Nicotine pouches are growing exponentially in popularity. This means that manufacturers will strive to make their products more unique and exciting for consumers. Stripe/FEDRS is a prime example of the innovations that manufacturers are making.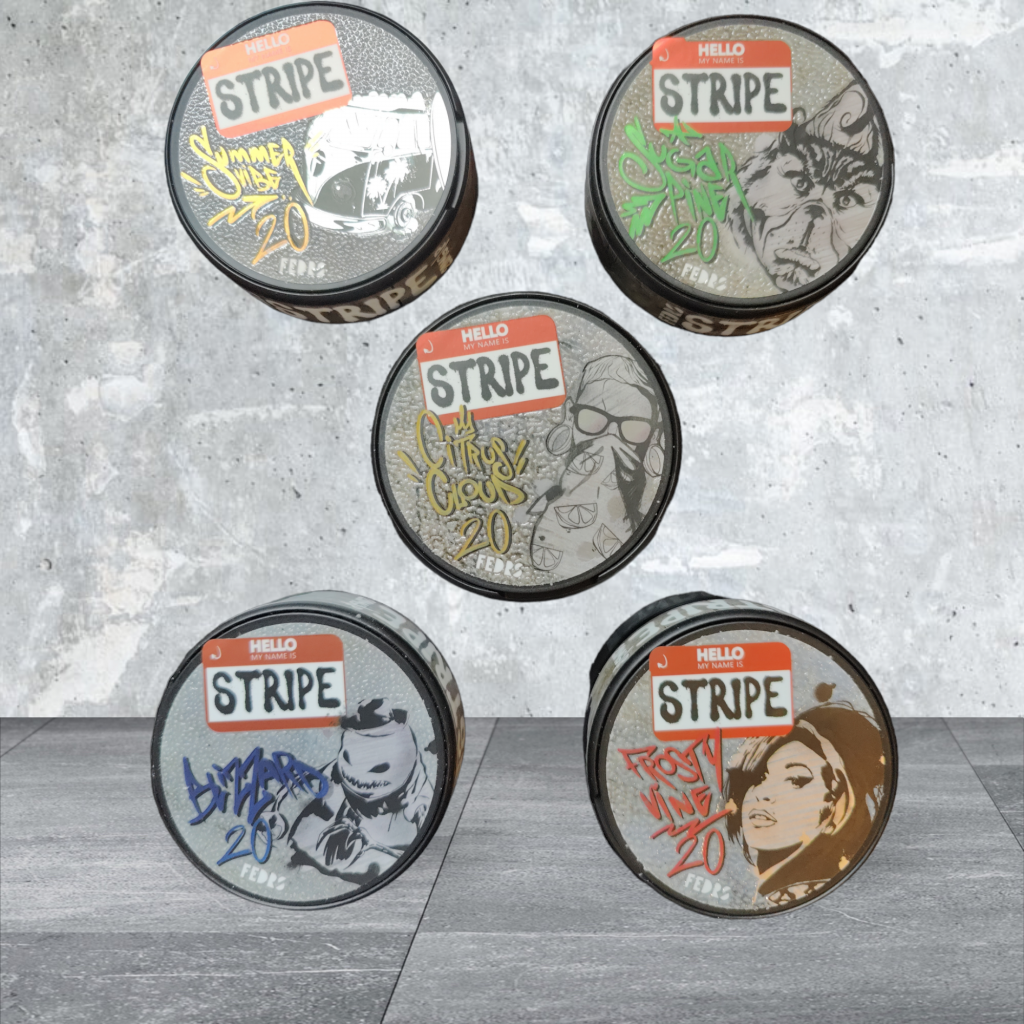 What Flavors are available?
There is a plethora of flavors that you can choose from when it comes to FEDRS and Stripe Nicopods Bundles. As these nicotine pouches come in bundles of 5, and we currently stock 4 different bundles, you have effectively 20 different flavors to choose from. In order to review the flavors, you can have a look at the currently available bundles:
-Stripe 5x Strong Variety Pack
-Stripe 5x Extra Strong Variety Pack
-Fedrs 5x Ice Cool Variety Pack
How to buy Stripe/Fedrs Nicopods Bundles?
At the moment, in order to buy tobacco-free FEDRS & Stripe snus in Ireland, the options are limited. However, there are still ways in which you can find FEDRS & Stripe nicotine pouches.
You can look for these nicotine pouches at vape shops or retail outlets. You may, however, find that it is sold at very expensive rates. Alternatively, you might find the selection to be very small.
You can search for Stripe and FEDRS snus in Ireland or on social media networks. You might find social media websites linking to online shops that sell Kurwa.
You could also try to go for an online retailer straight away.