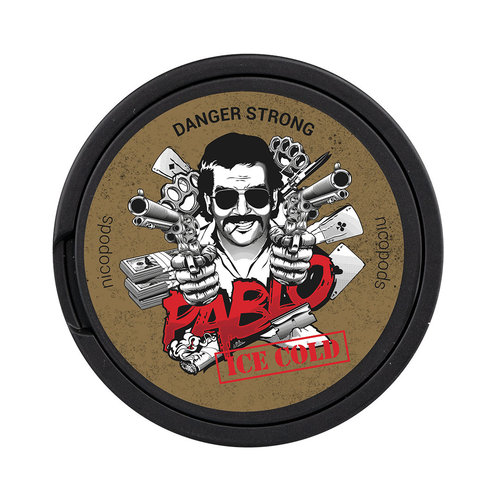 Many people wonder if snus is legal in Ireland. Snus is an oral smokeless tobacco product, which originated in Sweden. Snus has a legal status only in Sweden, and is prohibited everywhere else in the European Union, including Ireland. It is also illegal in many other states including the UK, United States and Canada. Naturally, it is also illegal and unavailable in Northern Ireland. The situation of nicotine pouches, however, is different. Since nicotine pouches are not tobacco products, they are not impacted by these regulations. Indeed, you can actually find nicotine pouches on the shelves of most retail shops across Ireland. However, if you're looking for variety with a great amount of brands and flavors, our web shop is the way to go!
Snus Contains Tobacco, Nicotine Pouches don't
The first and most important distinguishing factor between nicotine pouches and snus is naturally this. Nicotine bags are not a tobacco product, and therefore do not contain tobacco at all. Whereas a snus user's teeth become discolored, those who use nicotine pouches instead of snus do not have these problems.
Using the tobacco plant in the production of snus brings, among other things, a considerable number of chemicals harmful to health into the snus, which have been used in connection with the cultivation of the tobacco plant. For example, residues of pesticides and poisons used to control harmful plants have been found in snus. It goes without saying that these products are not intended for human consumption.
Natural fiber acts as a filler in smokeless nicotine pouches. Typically, the filler is either pine or eucalyptus wood fiber. In addition to the filler, nicotine pouches only contain a maximum of 4 mg of the purest possible nicotine, as well as natural flavorings and sweeteners, as well as some substances used in the food industry to prevent, for example, caking of the filler.
Snus also causes a gray economy

Since the sale of snuff is only allowed in Sweden, but snuff is popular elsewhere, it is clear that this equation causes a considerable amount of smuggling and the dark snus trade.
The smuggling of snuff has become professional, and it is a shadowy business worth millions of euros. According to customs reports, the smuggling of snus has grown year by year.
Ireland's most popular nicotine pouches
Nicotine pouches have grown in popularity in Ireland in an unprecedented way. It was quickly noticed that buying nicotine pouches or ordering them online is completely legal and a really easy way to get Ireland's most popular nicotine pouches directly to your doorstep. Nicopods.ie is a pioneer in the field, a genuine and original online store for nicotine pouches, which has constantly added new options to its selection.
Ordering nicotine pouches online is a completely safe and legal way to purchase nicotine products that are smokeless and tobacco-free. In the selection of our online store, you can find dozens of different options!