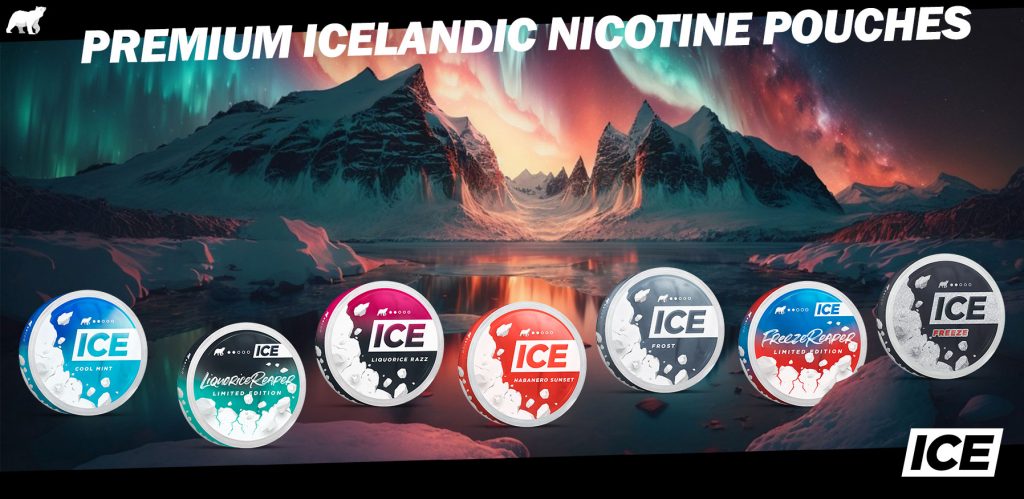 You may have heard of Icepouch Nicotine pouches (or nicopods), or you may have seen them sold in Ireland already. We here at Nicopods.ie recently became a retailer of Icepouch among other products, so we would like to give you some facts about these new nicotine pouches!
Where Do Icepouch Nicotine Pouches Come From?
Icepouch Nicotine Pouches are made by Icepouch, which is actually Iceland's first and only nicotine pouch manufacturer. Iceland, a small European island country, is home to just 300,000 people. Iceland gave the world some famous and great people, including the actor Hafthor Björnsson, who played the role of The Mountain in Game of Thrones.
What Types of Flavors are These Pouches available in?
Icepouch has launched a line containing a multitude of different flavors. Icepouch caters to customers who like the classic minty, frosty tastes while not neglecting those who want to try something new. You can try the classics, like Cool Mint or Frost, but you can also go for a special flavor, such as Guava Lava or Lemon Berry! You may find that a collection of different flavors suits you best.
What types of strengths do Icepouch Nicotine Pouches come in?
Icepouch nicotine pouches come in a multitude of strengths, including 12mg, 16mg, 18mg and 20mg. These strengths cater to novice nicotine pouch users, as well as more experienced users.
How to buy Icepouch Nicotine Pouches in Ireland?
Well, that is a no-brainer! Icepouch nicotine pouches are readily available at Nicopods.ie's online nicotine pouch shop. Nicopods.ie ships all over Ireland for just €5,99, and offers free shipping for all orders over €49,99! You can buy Icepouch nicotine pouches with any major credit card, and payments at Nicopods.ie are safely processed with Viva Wallet e-payments.